Main Page
Welcome to the Greenwich Yacht Club Members Handbook. Guests interested in the club are welcome to browse the site, but please have a close read of the 'Become a member' section!
Use BlueSpice to combine various management systems such as knowledge or quality management to a system of holistic corporate management.
More about this application ...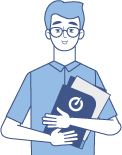 Got any questions?
GYC Team IT